The Watch
For all information about the watch and brand, please visit www.en.florijnhorloges.nl
---
FLORIJN is a Dutch watch brand. The name FLORIJN refers to the Dutch character. The entire watch, from case to dial, is of typical Dutch Design. So clear lines, simple (but not simplistic) and powerful. Besides the appealing design our watch brand also stands for ergonomic comfort and carefree use.
FLORIJN Watches has launched its first model in 2014. We would like to explain you more about the watch, used materials and features.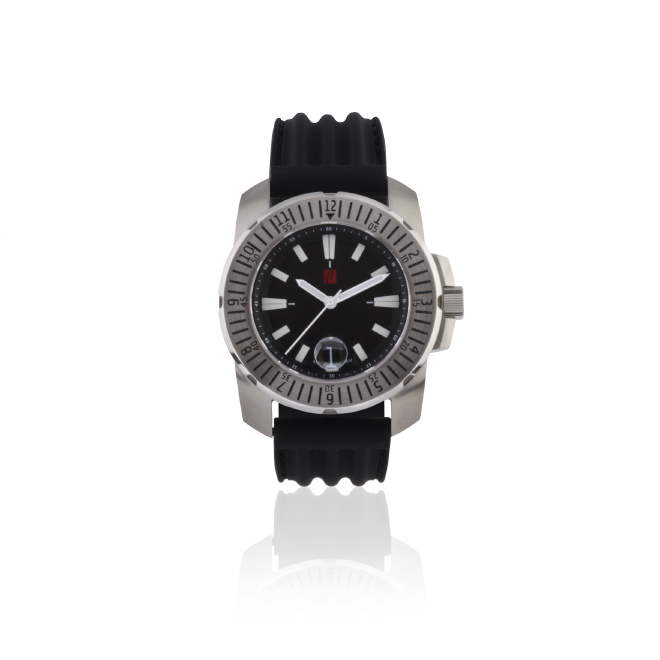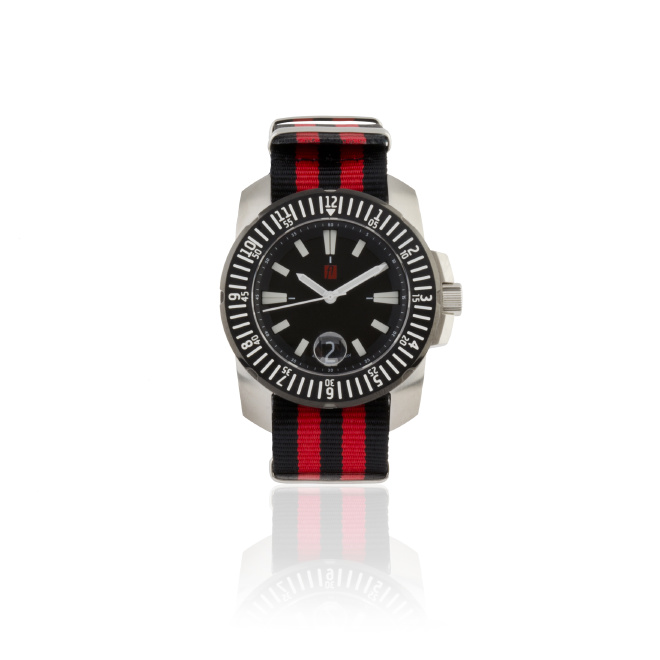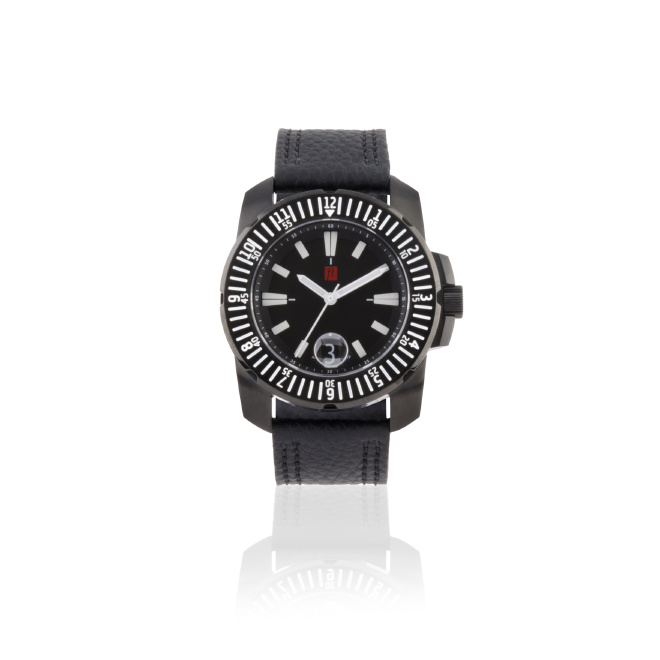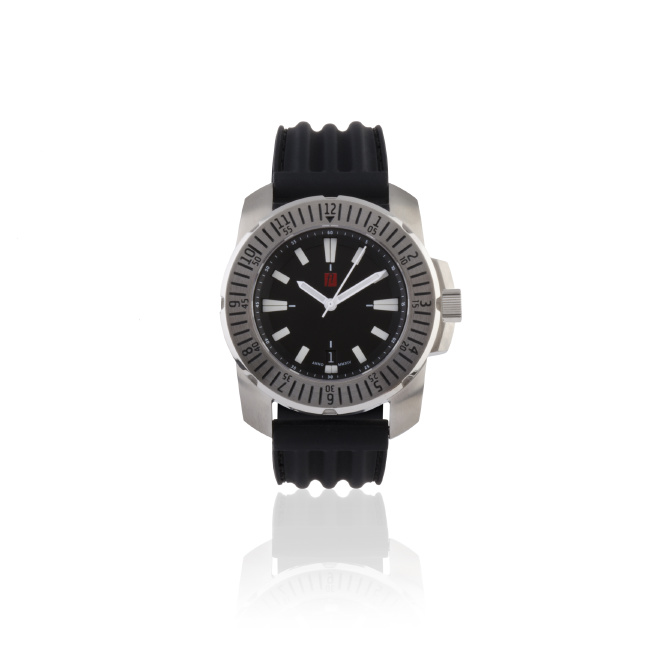 Dutch Design watches
FLORIJN is a Dutch watch brand. The name FLORIJN refers to the Dutch character. The entire watch, from case to dial, is of typical Dutch Design. Simple and powerful. This manifests itself in:
• clean lines;
• no frills;
• being functional.
Comfortable and appealing
Besides designing something that was appealing to look at, during the design phase our priority was ergonomic comfort and carefree use.
This is why FLORIJN watches are:
• scratch-resistant;
• mechanical, so battery-less;
• waterproof;
• readable in the dark.
In order to realise the above goals, we work with the best materials when manufacturing our watches.
Stainless steel
The FLORIJN watch case is made of stainless steel. Stainless steel is characterised by its lack of sensitivity to external influences, such as water, oxygen et cetera. It is also a very durable material, so it doesn't scratch or damage easily. The black case is stainless steel with Black DLC (diamond like carbon) coating.
Sapphire glass
Sapphire glass is strong and ensures a clear view of the watch face. It is important that sapphire glass is also scratch-resistant when used intensively, ensuring carefree use. Be carefull with diamonds; diamonds are harder than sapphire glass, so please be careful with any diamonds rings. This may cause scratches. But otherwise you will notice this glass is durable, hard and scratch resistant.
Our sapphire glass has double anti-reflective (AR) coating on the inside. This gives you a clear view on the time and a perfect and clear view on the nice dial and '3D' indexes.
Mechanical movement
Opting for mechanical timepiece was the obvious choice, because you never have to replace a battery. The FLORIJN comes with a Seiko-mechanism, because this mechanism has proven to be a reliable and robust heart for a watch. The mechanical watch is being 'charged' by simply wearing it and the movement of your wrist. This is why the FLORIJN wearer always has the accurate time and date. With a power reserve of approximately 40 hours the watch continues working even if you don't wear it for a day.
Bezel
Our FLORIJN watch always has a suitable rotating bezel. For travellers or more internationally minded wearers, we offer the dual time / hours bezel so you can easily read the time in different time zones. The minutes are indicated on the bezel for your convenience.
Waterproof up to 300 metres
A FLORIJN is waterproof up to 300 metres (30 ATM). So with FLORIJN you can swim and dive to your heart's content. If you have a watch that indicates that it is waterproof without stating a dept or a pressure, the watch is only splash proof. In reality, a watch with a water resistance up to 50 metres is not suitable for swimming. But with a FLORIJN watch you can swim, snorkel, dive and more without worry.
To guarantee this water resistance up to 300 metres, a certain case thickness is required. But regardless of the dimensions of the watch (width: 45 mm) due to the lugs and a case length of 53 mm, FLORIJN has designed a watch that is comfortable to wear. And with a thickness of 14.1 mm the watch also fits comfortably beneath your shirt cuff!
Luminous paint (Luminova)
The hands and indexes are fitted with luminous paint (Luminova) so you can read the time in the dark much better.
A watch for all occasions
You can wear a FLORIJN for business as well as after working hours in more casual circumstances. The watch is conspicuous, but it doesn't draw all the attention during a conversation. Its graceful appearance comes in handy at work, but its sporty look also fits well with a casual outfit. In short, it is a professional watch that is flexible enough to fit all occasions.
Due to the finish of the watch case and the combination of the brushed and polished steel on the rotating bezel, the watch is full of character. Details such as the FLORIJN logo on the crown complete its look. And when you wear our timepiece with a thick leather strap of quality black leather, the watch will only get more beautiful the more you wear it!
The FLORIJN collection consists of 6 different models:
In limited editions of 100 each;

We deliver your FLORIJN in a luxury box and with a 2 year warranty.

You can decide on the model yourself by choosing from:
a black (DLC Coating) or steel case;

a black or steel rotating bezel;
For more information please visit www.florijnhorloges.nl
Shopping cart
No items in shopping cart.